ABOUT US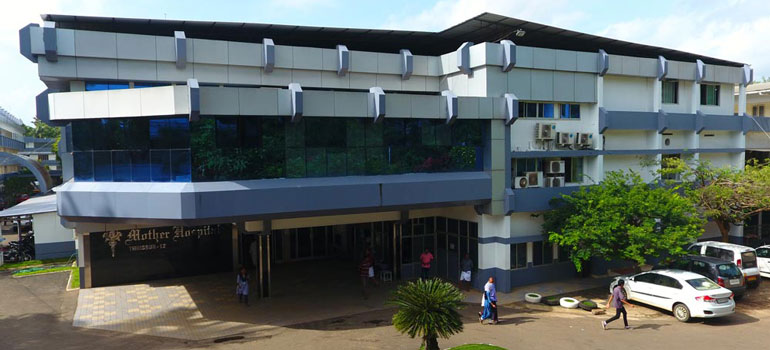 Such is the spark of the Founder Directors of Mother Hospital, Dr. M. Ali & Dr. Mrs. Aysha Ali, where many of our lives were rekindled. The vision of these philanthropists was to have a superspeciality hospital which provides high standards of health care services and facilities in Thrissur, the cultural capital of Kerala. They believe in the Quran saying: "So verily, with the hardship, there is relief, verily, with the hardship, there is relief."
The outcome of hardships always bears rewards which eventually results in peace of mind. Their hardships and the urge to do something for the well-being of human life resulted in the fulfillment of their dream. It was their dream come true when Mother Hospital was inaugurated on 19th December 1991, by the then Chief Minister Sri. K. Karunakaran, in a grand function. It heralded an era of advanced health care in and around Thrissur. Within a span of twenty five years our 'mother' has been developed into a centre of medical excellence with all sophisticated system providing state - of the – art medical treatment . Anything lesser than is sacrilege to them.
Mother Hospital is located in a beautiful campus of around 10 acres of land on the Thrissur – Kanjany - Vatanappally highway. It is easily accessible as it is only a few kilometres from Thrissur railway station and the three important bus stations. Hospital is located in a congenial, beautiful, clean and composed ambience in Thrissur Corporation away from the bustle of the city. It started functioning with 100 beds, 17 doctors, 70 staff members and 7 departments. Now it has developed into a 300 bedded multispeciality hospital with well equipped departments and infrastructure. Mother College of nursing and Mother College of Paramedical Sciences are our recognized educational institutions. As a Postgraduate training centre, our institution has been recognized by the National Board of Examinations in General Medicine, Paediatrics and Obstetrics & Gynaecology.
Mother Hospital has the following well equipped departments headed by qualified, experienced and efficient consultants supported by dedicated and experienced medical and para medical staff.