Mother Hospital, Thrissur is a Multi Super Specialty Hospital, have excellent Infrastructure, Dedicated Teaching Facilities and abounded Clinical Material. The Hospital is accredited by the National Board of Examinations, New Delhi to conduct Post Graduate training in the following specialties. General Medicine, Obstetrics & Gynaecology & Paediatrics.
ADMISSION
Admission for this year for post MBBS for the specialities will be done through Medical Counselling Committee (MCC). Admission for post deploma with respect to all the specialties will be done only through centralized counseling at National Board of Examinations (NBE). Candidates should check the website of NBE & MCC for regular updates.
ACADEMIC PROGRAMME
The hospital is ensuring implementation of the curriculum of DNB programme. The institute is ensuring that all necessary training facilities and infrastructure is provided for implementation of DNB curriculum in the specialty. The DNB training is a residence based training wherein the DNB resident in the concerned department is devoting at least 8 hours per day in the department, for teaching / training. A logbook of academic activities indicating a daily record of academic work, thesis protocol, and cases presented and procedures done under observation / independently are being maintained by the candidate and supervised by guide of candidate.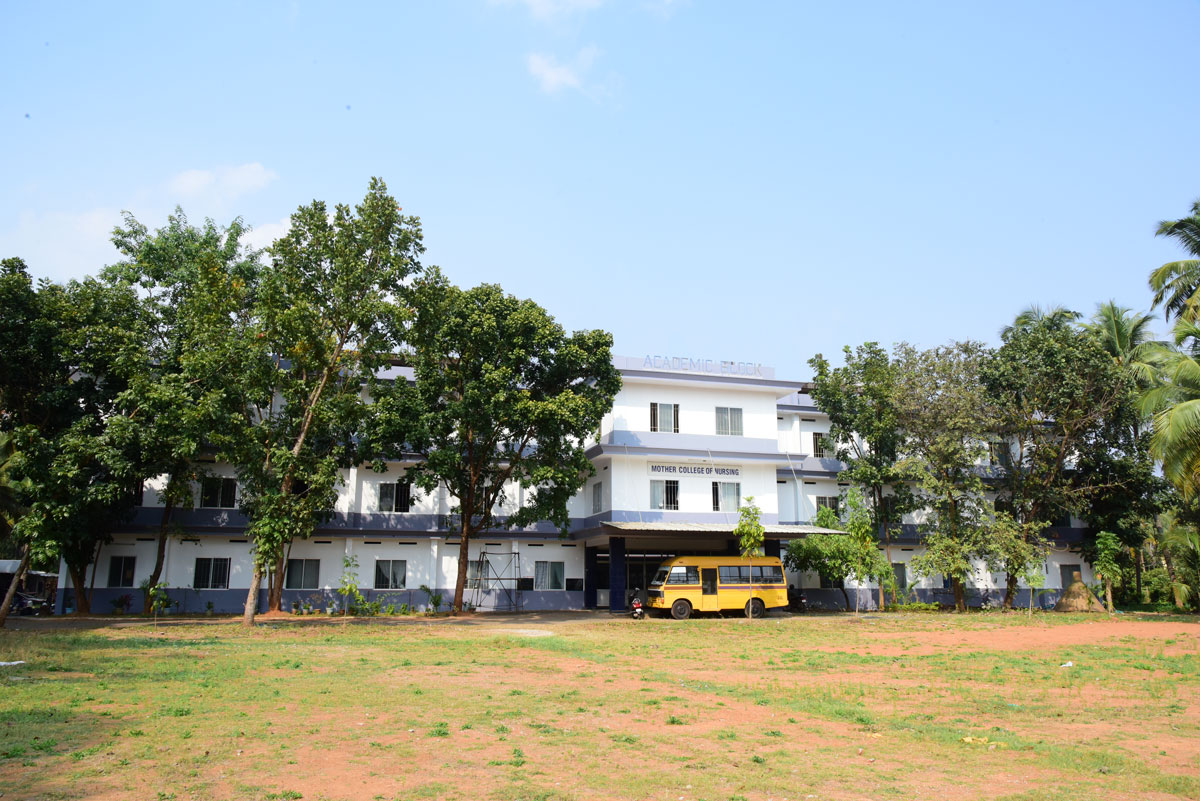 Mother College of Nursing is a dynamic centre for nursing education which has the responsibility to prepare quality nursing professionals. Mother College of Nursing affiliated to the Kerala University of Health Sciences, functions under Mother Hospital, Thrissur and is approved by Indian Nursing Council, Kerala Nurses & Midwives Council & Govt. of Kerala. The Mother College of Nursing, started in the year 2003, has achieved recognition as one of the execellent centre for nursing training in Thrissur. A commitment of excellence in teaching, research, service and leadership is the essence of our programme. After the completion of the course, the students are well placed in India and overseas.
History
In this era of globalization, recognizing the importance of higher education in promoting economic solidarity, social cohesion and individual growth, leading to a congenial and healthy environment, Dr. M. Ali and Dr (Mrs.) Aysha Ali - philanthropists, social workers and educationists had the vision to establish educational institutions which will disperse the seeds of knowledge and build a more intelligent society.
In view of this, Mother College of Nursing was established in BSc nursing programme in the year 2003. It aims in preparing competent nurses to accept the role as a care provider, educator researcher, administrator and as a patient's advocate. All the programs offered in the college emphasize development of clinical expertise, teaching skills, administrative capacity and research mind in students. Value based education is given high priority.
Our Mission
Mother College of Nursing provides students of high academic potential with a nursing education of exceptional quality and prepares health care professionals to serve the underserved.
Philosophy
The faculty of the college of nursing believes in providing nursing education based and built on scientific principles and educational theory and practice in order to prepare professionally qualified nurses, who will be able to function as a team member, in all health care agencies in the role of practicing nurse. The graduates with experience can rapidly move in to leadership positions in nursing education and service administration.
Our Vision
To establish as a premier institution imparting quality nursing education that effectively combines high academic exposure, professional outlook and commitment to humanitarian values.
Management Team
The College is being guided to achieve new heights under the efficient and successful administration by Director, Dr. P A Abdul Hakkim and the Principal Prof. (Mrs.) Usha Nandini Rajesh
Location
The College is located in the Mother Hospital campus in Olari, Thrissur, 3 km away from the city.
Courses offered
BSc Nursing
Facilities available
College is functioning in a well established building fulfilling all the standards set by INC with well equipped labs, library., and class rooms. We have a team of well qualified and experienced faculty for student training in UG programme under various departments namely Medical Surgical Nursing, Obstetric and Gynaecological Nursing, Community Health Nursing, Child Health Nursing and Mental Health Nursing. Hostel facilities are present within the college campus itself. The facilities for clinical practice is provided mainly in parent hospital.
Moreover, the atmosphere, the surroundings, well-developed administrative set up and management, dedicated and well experienced nursing staff creates the campus ambient to learn the world's noblest and ever demanded profession in a scientific way.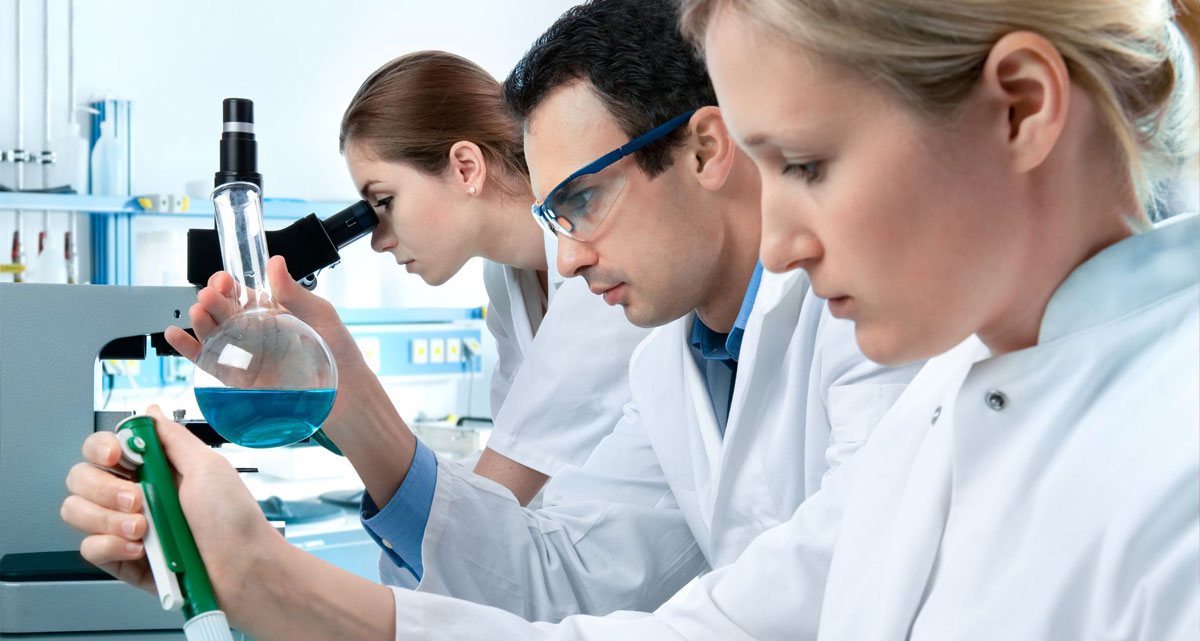 Mother College of Paramedical Sciences, which runs the BSc MLT (Medical Laboratory Technology) course has started in the year 2012 in the Mother Hospital campus, Thrissur.
BSc MLT is the recognized technical course for getting an employment in laboratories in public and private sector in Kerala and outside. The college is affiliated to the Kerala University of Health and Sciences (KUHS). The first batch which has started in the year 2012 October came with a commendable performance bagging 87% success rate in the final exams of 2016. Now-adays, a BSc MLT graduate, who completes his/her education in institutions like ours has a high demand in places like Middle East and European countries.
The students of MCPMS have brought to their credit several of the prizes in various athletic competitions conducted by the KUHS during these years. Our students also stood first in the seminar and quiz competition conducted in the 17th Annual Conference (4th National Conference) of Students Association of Medical Laboratory Technologists (SAMT). They have also proved their worth in various cultural and educational programmes conducted on different stages. All these were possible by the seamless, unconditional support of the management, teaching and supporting staff.
The college has a modern library with internet and Wi-Fi facility. We have hostel and mess facility for the girls. The MCPMS is run by Mother Hospital, a Multi Speciality Tertiary Care hospital which has completed 25 years of glorious service in health care. This offers ample opportunity for the students to have exposure to high standards on their clinical postings during their tenure here. The college runs a very strict curriculum and beyond where upon every student would be getting working experience at IMA Blood Bank, RCC, PHCs etc. They were a part of various medical camps, training programmes on epidemics, health awareness camps etc. conducted by the parent hospital and other organizations.
All these uniqueness, coupled with the sincere efforts of a highly motivated and experienced teaching staff numbering more than twenty, makes this institution a premier destination for the futuristic aspirants and their careful parents.